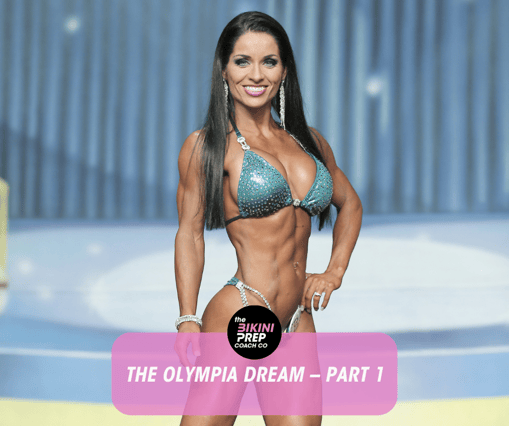 Want to be an IFBB Pro Bikini Olympian? Well, here is your first step.
Olympia Weekend is finally here! Today marks the beginning of the SuperBowl of bodybuilding. Competing on the Mr. Olympia, LLC stage is an incredible accomplishment. One that many new competitors aspire to achieve. So, how do you get invited to compete in the Olympia? Frankly, for most competitors, it is quite a long journey. However, your first step is to become an IFBB Bikini Pro.
The first step in that journey is to qualify for an NPC national level show. Recently, there have been a few rule changes for national qualifications. According to NPC News Online "Beginning January 1, 2018 athletes must place in the top 2 of an open class at a national qualifier to move on to a national level show. Meeting the national qualification requirements in one year allows you to compete at a national level show for one year. The same is true for athletes that place 3rd, 4th or 5th at the NPC USA Championships or NPC National Championships. http://npcnewsonline.com/bikini-rules/
Once you've earned the right to compete at a national level show, it's time to reevaluate your physique because you'll be competing with the best of the NPC from around the world. Winning your class at a national qualifier doesn't guarantee victory at the next level. Believe me, an honest evaluation of the talent you will face at the next level is an eye-opener! Also, you should take some time to compare your physique to the most recent qualifying IFBB Bikini pros. I often recommend making a photo collage with your body in various poses next to an IFBB Pro with similar physical characteristics like height and body type. The comparison will allow you to identify areas of opportunity for improvement in the months ahead. For this reason, it is essential to resist the temptation to compete too quickly. Also, the cost of competing at the next level can be considerably higher and can range from $1000 – $1500 more. For most people the added cost is significant and, this isn't a good time to wing it. The extra preparation time will be worth it.
Last, there are nine national level shows that allow you to earn an IFBB Pro Card in the United States each year. Carefully research each show and learn how they award the IFBB Pro Bikini status. Some national contests require that you win the class to earn a pro card, and others grant a pro card for second place as well. In either case, you would have just taken your first step in the Olympia dream.