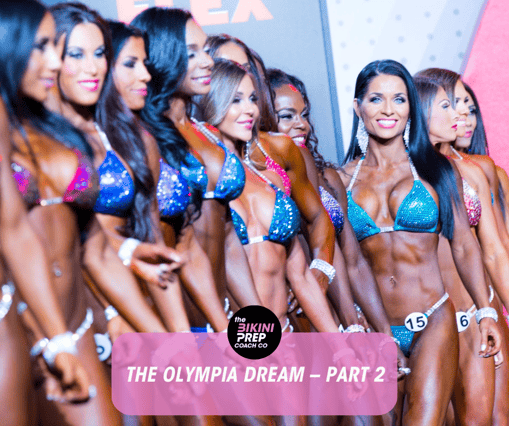 So, you finally made it to the IFBB Pro League. Now what? Here's how you earn a ticket to the Bikini Olympia.
Congratulations, you are officially an IFBB Bikini Pro. This gives you the opportunity to compete with the best in the business. And, if you play your cards right, you can earn a ticket to The Olympia. However, in many ways, it's like starting all over again. First, you will need to evaluate the competition, scope out the most recent top performers, and execute the right prep program for your next contests. You will also need to get familiar with a whole new set of rules to graduate to the Olympia.
Competition on Another Level
Pick the right contests, and prepare like never before. You're in the pro league now and, the competition is fierce. You'll need to educate yourself. All of the women in the pro league are incredibly talented, competitive and exemplify some variation of the bikini pro standard. But, the main thing they have in common is their work ethic. As an amateur, you might get away with putting in less than 100%. As a pro, you can't afford to make that mistake. You have 30 seconds to make a lasting impression on the judges. And, your entire stage presentation will be under a microscope. Your hair, makeup, tan, contest suit, and posing routine should be carefully selected. And, your overall conditioning must be precisely dialed in. You have to bring your "A-game."
Olympia Qualification Rules
In October 2017 the IFBB Professional League announced a revised point system for the Olympia Qualification Series. The top five contestants from the most recent Bikini Olympia are automatically qualified for the next Olympia. All other IFBB Pro Bikini Athletes will have to accumulate sufficient points, and the top 20 on the "cut-off" date will qualify to compete. The point system is a little complicated, so if you are not good at math, just give up now. Just kidding, it's not that bad, and you won't even need a calculator.
There are four tears of IFBB Pro Competition and each tear awards different points based on a top five placement. The point allocation can vary from 1- 8 points at Tier 4 Contests, to 7 – 20 points at Tier 1 Contests. Click on the hyperlink below for detailed point allocations associated with each competition:
http://www.ifbbpro.com/news/2018-olympia-qualification-series/
Although, the contests are all tough at the IFBB Pro level, don't be discouraged. You should persist and focus on getting better if your pro debut isn't what you've hoped for. Sometimes, the road to the Olympia is long and bumpy. Remember to keep your eye on the prize, work hard and enjoy the journey. Believe it or not, the most important aspect of competing as a pro is your mental game. Believe in yourself!